Teaching IT for a New Digital World
Amelia Institute of Information Technology (AIIT) offered Computer Courses as well as Computer Couching for School Student of CBSE, ICSE and West Bengal Board (from class I to XII). AIIT Conducts quality courses for its students and various custom designed courses for a large number of private and Government sectors also.
AIIT established with a view to promoting computer in all over Coochbehar. Our prime object is to train fresher and professionals for brighter and better career opportunities through a highly practical oriented part-time and full-time education. We want to make AIIT one of the leading training institute in Coochbehar in imparting quality education to students as well as Professionals.
Our goal is to create a warm, open environment where students feel safe enough to ask questions, explore and seek answers. We challenge every student to surpass his or her own personal best and help them over the hills and through the valleys of these growing years. Bayside is particularly proud of its diversity and takes every opportunity to celebrate those characteristics that make us different.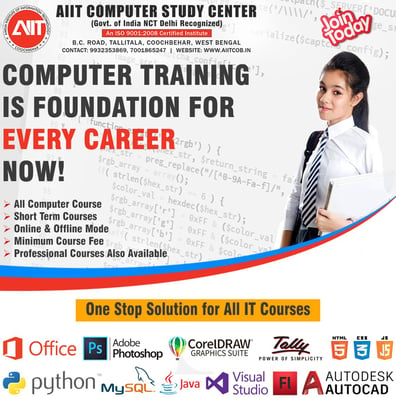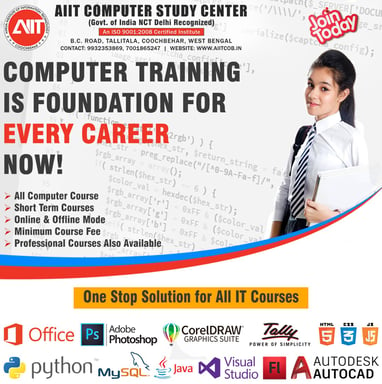 Computer Tuition
Do you want to improve your computer science skills and knowledge? Are you struggling with coding or programming assignments? Our computer science tuition is here to help school students of CBSE, ICSE and West Bengal Board from class I to XII.
Computer Courses
The courses are 100% job oriented and designed with the use of our well-trained instructors, customized study materials and our highly practical oriented classes for our students overall development. Our certificates are 100% valid throughout India and abroad for any Govt. or private jobs and Employment Exchange.
Certificate in AutoCAD
First time in Coochbehar learn AutoCAD from Autodesk certified trainers. Are you interested in a career in engineering, architecture, or design? Then it's time to learn AutoCAD! Our comprehensive AutoCAD course will teach you everything you need to know to create professional 2D and 3D designs.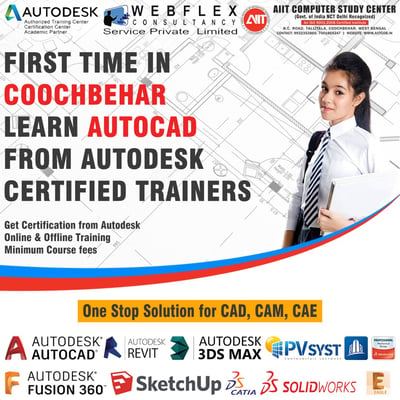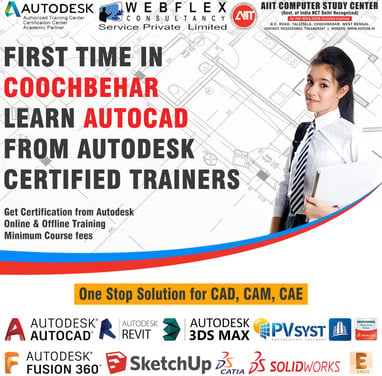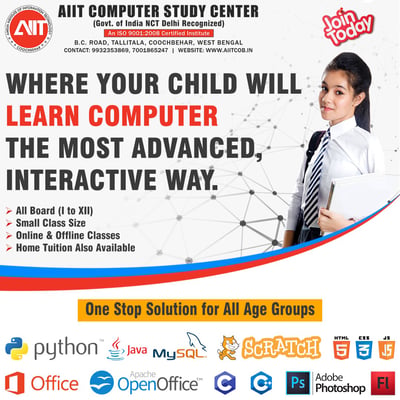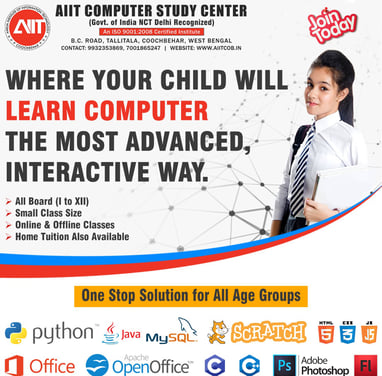 Take a look at our classrooms
Contact us if you have any questions
Please use the contact form below, or reach out to us directly via email or phone. We will do our best to respond to your inquiry as quickly as possible. Thank you for considering us, and we look forward to hearing from you!